If you decide that your yard needs a fence, you will quickly realize that you have many different options when it comes to choosing the type of fence you want. Of course, it's more than simply deciding which look you prefer; you must also consider what its purpose is, how much money you can spend, what type of fencing other homes in your area have, and any homeowner association rules that may limit or dictate the type of materials you use.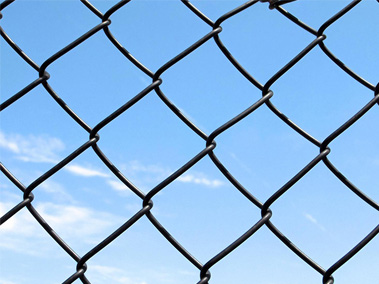 Chain Link Fence
Some homeowners have a fence around their pool or entire backyard for privacy and security. Gardeners usually use a fence to keep animals out. To help you get ideas for fencing, let's take a look at some of the most common types of yard fences.
The "right" fence for you will depend on several different factors that you need to evaluate. Consider the five most popular types of fencing first.
1. Wood fences
Wood fences offer better security and greater privacy than most other types of fencing materials, and they can be as simple or as detailed as your budget allows. The type of wood you use will also help determine how much you spend. If you want to save money, one of the most popular but durable options is pressure-treated pine.
If you are willing to spend more, consider using sustainable tropical hardwoods, cedar, or redwood. Keep in mind that wood fences are not maintenance free and it is important to be familiar with the type of treatment and maintenance required each year.
2. Chain link fence
A chain link fence is an economical solution and if you have pets, it is a great way to keep them under control. One of the main attractions of chain link fence is that it is very durable and can last for years with little to no maintenance.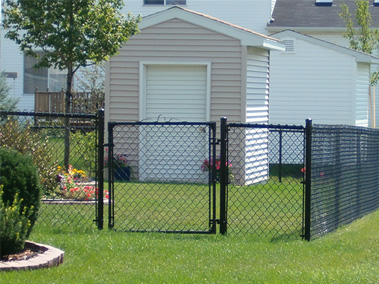 Chain Link Fence
3. Steel or aluminum fence
Both aluminum and steel are attractive and can last a long time. Aluminum can adapt well to wet and humid environments, although it does not do as well at providing security because it is not as strong as steel. (Naughty children and noisy animals can easily damage it, so keep that in mind if you have a young, active family.) Steel, on the other hand, is one of the strongest materials. It wears better in dry or wet climates and requires ongoing maintenance, such as sanding and repainting to prevent rusting.
4. Vinyl fence
Vinyl fences have great curb appeal and can last a long time. They are also completely maintenance-free because they are five times stronger than wood, so they can handle anything from noisy children to cattle. This weatherproof option can last up to 10 years, but you'll pay more for it than most other types of fencing.
5. Wrought Iron Fences
Wrought iron fences are some of the most visually appealing types of fences, and they can provide effective security for your yard. However, you'll trade privacy for those nice looks, as the pickets are quite a distance apart. [8] In terms of cost, it can add up quickly, especially if you want to add decorative details and a matching gate. The good news is that this material can last for decades, as long as you take precautions to prevent the metal from rusting.
Choosing the right type of fence
Before deciding which type of fence is right for your yard, carefully consider the reasons for installing it. If you want a privacy fence, wood, vinyl, and aluminum fencing may be a good choice. If you're looking for security, consider wrought iron, wood, or steel. And, if your main concern is containing pets (or children), chain link, wood, and vinyl all have potential.
When you find the materials you need, look for a style that matches your home and neighborhood, and then enjoy the new look of your yard. If you want to know about the fence price, welcome to contact us.