Stainless steel welded wire mesh is a very popular and versatile product used by many different customers for many different applications. Linchuan specialises in providing high quality stainless steel welded wire mesh, available in 304 stainless steel, 316 stainless steel, 201 and 316l stainless steel, etc. Stainless steel welded wire mesh is corrosion resistant, has a uniform appearance and is available from stock or custom manufactured.
Welded wire mesh stainless steel 304 grade is also called inox or 18/8 because of its composition of 18% chromium & 8% nickel. It provides a high corrosion resistance as well as the strength and hygiene properties stainless steel offers. It is used extensively in pharmaceutical industries, food and catering industries as well as in health care, construction and automotive industries. Typical applications include: vent guards, de-greasing baskets, cooling trays & bakery baskets and gabions etc. Our extensive range of stainless 304 welded wire mesh is available with a heavy or light wire.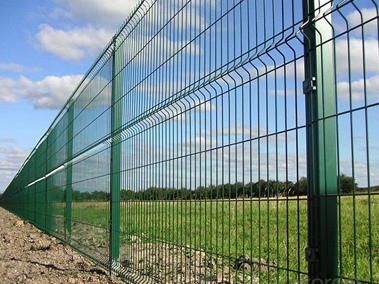 Click on the category of your choice to view the gauge and sizes available.
In addition to the corrosion resistance and clean appearance of stainless steel, another benefit of choosing stainless steel welded wire mesh is that the mesh will remain intact and rigid as the wires are physically welded at each intersection. The strong and consistent welded seams make stainless steel welded wire mesh ideal for general industrial use, as welded wire mesh can be cut to smaller sizes such as rectangles, squares or discs without fraying, which would happen when manufacturing with woven wire mesh.
As with almost all wire mesh and wire cloth, stainless steel welded wire mesh is suitable for construction, agricultural, commercial and industrial applications. The following are some common uses for T 304 SS and T 316 SS welded wire mesh.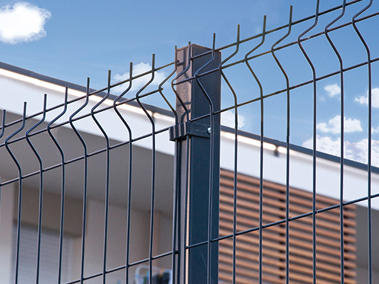 Welded wire mesh baskets
Welded wire mesh architectural grilles
Welded wire mesh grates
Welded wire mesh racks
Welded wire mesh aggregate screening
Welded wire mesh test sieve cloth
Welded wire mesh water screens
Welded wire mesh guard screens
Welded wire mesh detention and security
Welded wire mesh machine guarding
How to choose wire mesh and welded wire mesh for your application?
The choice of welded wire mesh plays a vital role in improving its durability. There are several factors that go into selecting the correct or right welded wire mesh for the application or use.
Weather conditions: This is the main factor in choosing stainless steel wire mesh for your application or welded wire mesh is the main factor. Among this factor are the measurement of moisture or water, chemicals, maximum and minimum temperatures, presence of metal particles etc.
Use: The complete application specification, e.g. what is the purpose of welded wire mesh? Why did we
choose this mesh? What is the expected output?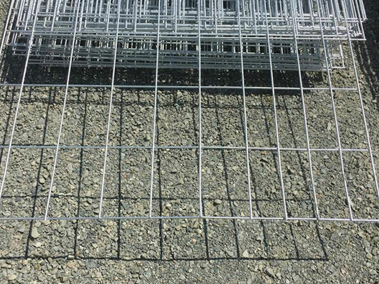 Stainless Steel Welded Metal Mesh Panels
Chemical reaction testing: make sure you have the right chemical reaction table for your application and grade of stainless steel.
Installation instructions: You should have installation instructions from the manufacturer or supplier. This is because in some cases, if the surface of a stainless steel welded mesh can be damaged or scratched, it will not look good after a period of use.
Handling and care: Ensure that shipment and transport are in accordance with standard guidelines.