Plaster mesh is used as a reinforcing material for interior and exterior decoration of buildings, especially for plastering work. It protects the surface of the plaster layer from cracking and increases the mechanical strength of the plaster layer.
At the same time, plaster mesh is better integrated with the plaster wall, forming a skeleton layer of plaster and putty, thus significantly strengthening the plaster layer and significantly extending its service life. Due to its strength and durability, plaster mesh is also successfully used as a reinforcement material for strengthening building foundations, repairing and reinforcing existing plaster, bricklaying, installing insulation and roof tile connections, and paving road construction.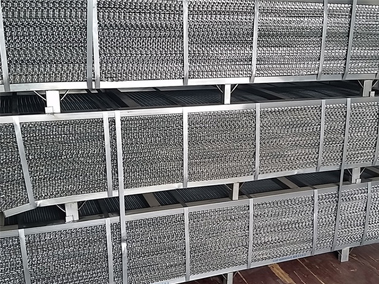 Plaster Metal Lath
Types of plaster mesh
There are many types of plaster mesh: galvanized wire mesh, welded wire mesh, lightweight steel mesh, chain link mesh, fine woven mesh, fiberglass cloth, and plastic plaster. The various types of plastering mesh have different mechanical and physical properties. Based on this, it is worth buying a specific type of mesh - suitable for a specific job.
We will show you how to choose the right plastering mesh, as listed below.
Reinforced plaster mesh is ideal for reinforcing and repairing existing plaster and brickwork.
The fiberglass cloth mesh is made of glass fibers and then impregnated with an alkaline dispersion - increasing tear resistance. It offers high reliability, durability, and long life. It is very effective when using fast-drying finishing compounds.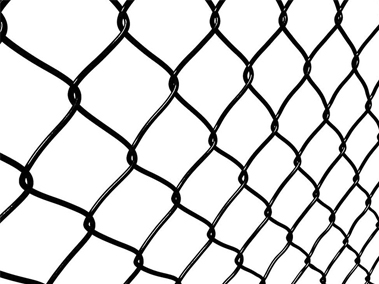 Chain Link Fence
A very important indicator of this mesh for plaster walls is its surface density. For example, the front wall grid varies from 165 to 300 g/sq.m. The densest grid is used on lower floors, where the risk of natural and intentional damage to the front façade is very high.
Plaster mesh with a density in the range of 110 to 160 g/sq.m. Suitable for interior construction and renovation work. Shielding fiberglass mesh used to reinforce walls prior to painting or for putty work needs to have extremely small mesh holes.
The performance of the mesh depends not only on the material and size but also on the shape of the mesh. If you want to know more about the best plaster mesh rolls, welcome to contact us.
Lightweight steel mesh with diamond-shaped holes is almost indispensable for plastering work. Its diamond-shaped holes allow for maximum grip on the plaster layer. Due to its excellent characteristics, it is often used for the installation of floor heating.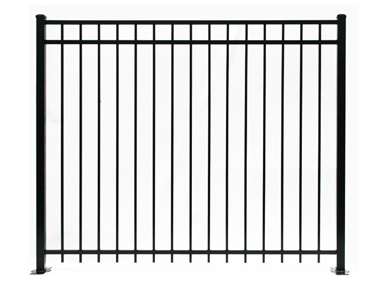 Welded Wire Mesh Fence
The welded wire mesh made from welding rods perpendicular to the wire is also used in the manufacture of plaster products but is somewhat less so than metal mesh. It is commonly used in the production of fences and cages for poultry and livestock.
Metal gypsum mesh has a different linear coefficient of thermal expansion than the gypsum layer. With its twisted weave structure and hexagonal mesh, chicken wire is more suitable for plastering than rigid mesh (welded wire and metal mesh). Due to its unimaginable flexibility, chicken wire is very easy to attach to various angles and curves.
Selection of Plaster Mesh
When selecting plaster mesh, its physical and mechanical properties, as well as its use, must be taken into account. For example, fiberglass cloth for exterior plastering requires a mesh density of 160 to 300 g/m2. Expanded metal mesh with diamond-shaped holes is used successfully in-floor heating installations and holds plaster well. Galvanized gypsum metal mesh has high corrosion resistance. The use of galvanized mesh for plastering work can significantly extend the service life of a house.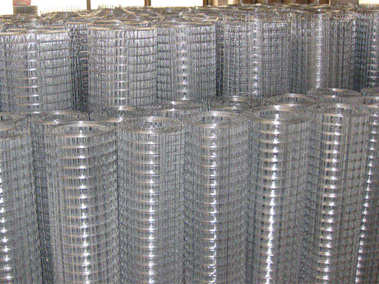 Welded Metal Mesh Panels
When used for plastering, the thermal expansion coefficients of the plaster layer and the reinforced metal layer are different. Therefore, chicken wire mesh (durable stranded woven wire mesh) is more acceptable for plastering in the event of extreme temperature changes than welded wire mesh or expanded metal. It has no risk of injury during work. Chicken wire plaster mesh is made of 0.6 - 2.0 mm wire with mesh sizes from 13 mm to 50 mm.
Since recent years, our company has been working in manufacturing metal mesh products for lots of safety protective industries. We are a leading manufacturer and distributor for metal mesh products and metal mesh deep processing products, which have excellent quality and superior reliability.
When you contact us, please provide your detailed requirements. That will help us give you a valid quotation.