Sometimes your construction project requires only temporary fencing. Temporary fencing is also used for events. Sometimes fencing is only needed for a day or a few days. For construction sites, temporary fencing is important to ensure that the site is safe and secure for the duration of the project. During the event, peace and order need to be maintained. In many projects, temporary fencing is really helpful. We will provide you with the reasons why temporary fencing is needed.

1. They help control the movement of debris and construction materials.
Construction safety checklists should include controls for accidental movement of soil, rock, debris, or construction tools. Since you cannot limit the movement of people outside the construction site, you should ensure that no hazardous materials flow off the construction site and injure people passing nearby.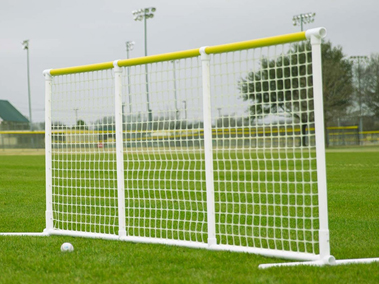 Temporary Fence
Therefore, controlling the potential for injury from free-falling or construction tools is another important reason why your site needs temporary fencing. Sediment control fabrics can be used as your temporary fencing to ensure that you protect passersby from dust coming from the site and protect the topsoil from erosion.
The construction safety checklist provided by the regulatory agency in your area will provide useful guidance when mapping these risk areas. Once you have correctly mapped the different sections of your construction site, you can call Linchuan Safety Protective Equipment to erect a temporary fence.
2. They help to comply with government regulations and guidelines.
Different local governments have building authorities that provide guidelines for contractors. Guidelines may vary from state to state, but construction site safety regulations are virtually uniform from state to state. No matter where your property is located, you will need a safety fence for construction before work begins.
Failure to follow these guidelines may pose a legal problem. Construction costs are often high, and you don't want to add to those costs by litigating violations or temporarily halting construction.
Compliance also protects you from lawsuits by trespassers who may have been injured during the trespass. Without full compliance with security requirements, you could end up paying large sums of money for people who may be injured on your site, which can further increase your development costs.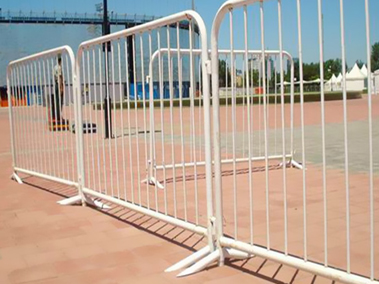 Temporary Fence
3. Temporary fencing ensures the safety of children
Temporary fencing is not only for construction sites and events. Homeowners can also enjoy the benefits of temporary fencing. If your kids like to run around the house and pool area, a temporary fence can keep them safe while you finish landscaping or renovation work. It can help protect pools, decks and patios. Installing temporary fencing in areas where you don't want your children wandering around or where there are potential hazards will be very helpful.
4. Temporary fencing keeps bystanders away
If you are hosting an event in a public place, temporary fencing will also provide a bit of privacy or exclusivity. Installing a temporary fence will reduce the invasion of privacy. In the event of an accident or natural disaster, a temporary fence will help separate an area. If you use a temporary fence, you can also prevent unauthorized entry by unwanted people. Temporary fencing is also used in restaurants with an outdoor setting, especially when setting up a lovely outdoor dining area.
If you need temporary fencing, contact Linchuan today. Any inquiries please contact our sales department, email us at sales@rt-ringmesh.com. Ordering any metal mesh products from us, you will get high-quality material, and it will last long and reliably.